San Francisco Attorney Service Process Server
ABOUT US
San Francisco Attorney Service Process Server
Currently, Western Attorney Services fulfills the messenger and attorney service needs of more than 500 Bay Area law firms. According to the San Francisco Business Times 1995 Book of Lists, eight of the top ten firms are Western's valued clients.
With this kind of history and client base, branching into the highly specialized attorney services field is only natural. Our trained, professional staff is dedicated to providing informative answers and solutions. Our services include court filings, process serving, court research and records retrieval.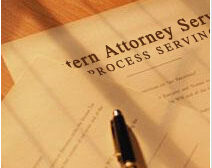 Ready for your Process Server and Court filing needs.
Whether it is several times a day, week or month we are at your service. With our network of agents, we can handle services nationwide.
Experienced Process Servers
You can email your documents, or for a fee, your documents can be picked up at your office. They are sent directly to their destination for a first attempt. If there are no further attempts necessary, your completed proof of service will be sent back by email first, the by first-class mail.
Court Filings
Filings can be picked up from with either ours or your office and taken directly to court.
Call or Place your order by email
We will quickly take your order by phone or you can book your delivery E-mail info@westernattorneyservices.com . Our Customer Service Department works closely with our Dispatchers and Messengers to get the job done on time and correctly.
Bay Area Courier service operating for over 40 years. Western Messenger Service has been providing 24 hour Immediate pickup and delivery service since 1979. San Francisco Courier Messenger Delivery Bike Messenger from an important document delivery, large package delivery or critical truck shipment. With our large fleet of combined crew of bobtail trucks, pickups, vans and cars for all your courier needs.
visit: westernmessengerservice.com